Sports Betting For Indiana Residents
When the Professional and Amateur Sports Protection Act was repealed in May of 2018, Indiana Lawmakers took a good, long hard look at their legal code and decided it was time to reexamine them. Sports betting for Indiana residents used to be a banned activity, not just on the federal level, but also through a series of state laws as well. When PASPA was repealed, all federal restrictions fell away, opening the door for lawmakers to finally be able to strike down their antiquated gambling laws.
Almost one year later they did just that, having legalized sports betting in Indiana through retail sportsbooks and statewide mobile sports wagering platforms. The bill that passed came as one of the biggest gambling expansions in the state's history and it's sure to entice sports fans all around the state.
The legislation ironically didn't include anything in regards to using online offshore sportsbooks. Those sites that have long served Indiana residents will still be able to, giving Hoosiers the greatest ability to shop lines and find the best odds for teams such as the Colts, Pacers, Boilermakers, and more.
NFL Betting In Indiana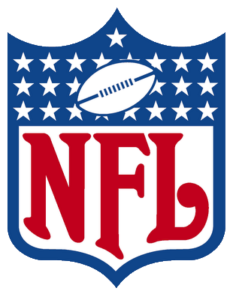 Indianapolis Colts fans will be excited to know that there are multiple ways to bet on their teams and players. With retail sportsbooks located all over the state and both state-based and offshore online sportsbooks available, there is really no choice but to begin wagering on bet lines. These sportsbooks are filled with a variety of different bet types to chose from including point spreads, money lines, futures, and props bets. Offshore sportsbooks offer live betting and mobile versions of their sportsbook that make it easier and more interactive for NFL bettors during the sports betting experience. Different plays, games, teams, and players can be wagered on and you can decide if you want to go to a brick-and-motor sportsbooks or use the internet to place wagers.
Current NFL Odds
Thursday, Sep 10th, 2020
Sunday, Sep 13th, 2020
Monday, Sep 14th, 2020
Kentucky Derby Betting In Indiana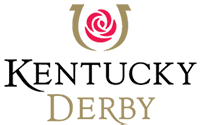 Kentucky Derby betting in Indiana can be accessed from anywhere inside the Hoosier state. Odds for the famous horserace that is located in the neighboring state of Kentucky can be found out any state-regulated or international sportsbooks. If you don't want to get out travel to any of the retail sportsbooks, you can simply use one of the offshore sportsbooks that are licensed and place wagers on which horse you think will take be the champion. With the race being so popular, there are sure to be countless different bet lines to chose from on every platform. You can also find odds for other horse races on the sportsbook for Indiana bettors.
Is Sports Betting Legal in Indiana?
As of right now, yes, sports betting in Indiana is legal. Indiana Governor Eric Holcomb signed House Bill IN HB 1015 into law which made the activity legal in the state through both retail and mobile outlets. However, no venue in the state has been authorized to offer sportsbooks quite yet. The Indiana Gaming Commission has to do that and also has to authorize mobile sports wagering platforms but a timeline for when they will do so and when they will launch is still unclear.
Once they do launch only those that are 21 years old or older will be to participate in Indiana sports betting. As far as what sports you will be able to bet on, every sports team at the professional and collegiate level is fair game. Although, betting on esports or high school games will remain off the table. Indiana also did not include any integrity fees to be paid to sports leagues which is a great aspect to note for bettors because it means you can expect fairer lines for your wagers.
What Cities In Indiana Have Legal Sportsbooks?
Since Indiana lawmakers have decided that sports betting will be available statewide, it became clear that we better get going on helping you figure out where retail sports betting in Indiana will take place. Lawmakers have already stated that when sports betting was going to be authorized in IN, it would be housed in the casinos in the state. Below is a list of the casinos that are already in the state, categorized by what type of casino they are (land-based or riverboat), and broken down into the region of the State they're in. There are 11 cities in Indiana that will have sportsbooks once sports betting in Indiana gets into full gear. We've gone ahead and reviewed each city's casino for you as well, helping you learn about the best sportsbooks in Indiana.
List of Indiana Casinos:
Land-based:
Lake Michigan Riverboat Casinos:
Ohio River Riverboat Casinos:
Betting On College Sports In Indiana
This was one of the big-ticket issues that was discussed between members of the House and Senate. Betting on college sports is always a big deal because these athletes are technically still amateurs. Making money off of someone who is not getting paid for what they're doing is something that opens the door to moral questions as well as to a higher potential for bribery. To add to this complexity, the NCAA headquarters is based in Indianapolis. The NCAA has long opposed betting on their games for that very moral reason. However, Indiana more or less followed the lead of other states that have legalized sports betting already. They allow for betting collegiate teams outside the state and within the state. But, there will be limits when it comes to in-game wagering and restrictions on data sources will be up to the Indiana Gaming Commission to decide. This will act as a means to ensure that collegiate athletes don't try to shave points or affect the integrity of the game for the sake of a betting line.
Mobile Sports Betting In Indiana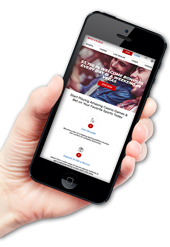 Indiana has legalized mobile sports betting through its sports betting bill SB 552. This allows Indiana residents and tourists to legally participate in online and mobile sports betting within the state. With this regulation, bettors in Indiana that want to bet on the NFL have the luxury of placing their wagers wherever they are without the stresses of having to travel to land-based sportsbooks. Another benefit for bettors in Indiana is the ability to register from wherever they may be. You do not need to go to a land-based sportsbook to physically sign up. The best way to shop lines in Indiana would be to use multiple online sportsbooks. Whenever the next time you are looking to bet on the upcoming NFL game whether it's in Indiana or anywhere else in the country, you have a lot of options for online sports betting apps.
Live Betting In Indiana
Players should enjoy the opportunity to use the live betting feature especially when betting on the NFL. When live betting, you can watch as odds change throughout the game and place multiple wagers in real-time as the game progresses. The bet lines that are posted cover what will happen next in the game and if players can capitalize on being able to see how the game has goon so far. The recommended offshore sportsbooks have live betting on many games located on the site which means you don't even need to get off the couch to start live betting.
Legal Sports Betting Sites Accepting Indiana Residents
Indiana is one of the few states in the US that specifically bans online casino gambling of any sort, and we do not suggest, recommend, or condone breaking the law. That being said, the state's stance on online sports betting has changed and we'd rather you use safe, reliable online sportsbooks rather than just picking the first one you come across. Below you'll find a list of the best Indiana sportsbooks around.
Bovada - Get The Latest Odds On All Sports
When you're on the go all the time, it can be hard to make time for anything, especially something recreational like sports betting. The good news is that when you have an account with Bovada sportsbook, you don't have to choose between your busy schedule and your hobby – you can do both simultaneously. Bovada has one of the best mobile betting platforms around, with a site that can be accessed directly through the browser of your smartphone or tablet.
Whether you're in line at the grocery store or at your friend's house catching the game, you'll be able to bet on sports in Indiana with Bovada. This mobile site is identical to the computer interface, which means you have access to absolutely everything you would on the computer. The same wager types, the same odds, everything. You can even participate in live betting over your mobile device, which is the closest to real-time gaming as you'll get. Bovada is definitely the sportsbook for Indianans who are looking to take their sports betting with them wherever they go.
MyBookie - Offering Prop Bets Surrounding Every Sport

With 24/7 customer service support as a bonus, MyBookie is one of the best online sportsbooks out of all top-ranked sports betting sites. There are many different deposit and withdrawal methods but all are very fast and safe for the users. MyBookie is also known for having so many different betting options and that includes the different betting props and betting lines that will be given with many different games. Being able to access your MyBookie account on your phone is another bonus that most bettors take advantage of who may not be home often. MyBookie has it all.
What makes things even better, any sport you can think off and bet on, MyBookie has it up available to make some money on. Signing up with MyBookie is a huge plus and what comes with that is the great promotions that are offered for the new members. Not only promotions like the 50% sports bonus for signing up, but you also have the bonuses that you can receive for referring friends to joining MyBookie as well. From new promotions and bonuses to different sports betting and player props, MyBookie will be a huge investment that will pay off once your sign up. All that is required is that your 18 or older and your account will be ready to make some cash.
SportsBetting - Mobile App And Reduced Juice

SportsBetting.ag has you covered when it comes to the best deals online. Not only does it have one of the best signing bonuses, but you'll also feel like a superstar every time you make a deposit with their incredible deposit bonuses. When you first sign up, SportsBetting will match 50% of whatever you deposit up to $1,000. For each subsequent deposit, they'll match you 25% up to $1,000. That's essentially free money every time you put funds into your account, which means you're basically getting paid to play here.
As if that weren't enough, you'll also find the best reduced-juice at SportsBetting. There's nothing like getting paid to play and then saving money on the bets you make. There's no better place to go when it comes to getting the best bang for your buck. It's not just about the deals, either. SportsBetting covers every professional sport you can think of, both US and international. You'll find more lines than you can even imagine here. So, what are you waiting for? Get in on all of the great opportunities at SportsBetting today.
BetOnline - Best Selection Of Sports To Bet On

Full-service sports betting includes lots of different things, but the most important is having the largest possible selection of covered games. You'll find that at BetOnline. This site covers everything, from professional American sports to can't-miss international events. You won't find a larger variety of Collegiate and Amateur events to wager on at any other site, either. BetOnline has it all, and they're opening it up for Indiana residents everywhere.
A huge selection of sports to bet on is nothing without some variety. Which is why BetOnline also puts an emphasis on offering a huge variety of wager types to complement their incredible selection of sporting events. You'll find all the basics, like moneylines, spreads, and the like. You'll also find parlay cards, round robins, and adjustable lines. This basically means you get to choose exactly what you're betting on at the odds of your choice.
5Dimes - Buy Points And Flex More Bets Than Most Books
5Dimes is a great online sportsbook. This site has over 1000 wagering options to offer its patrons every day, with more games and better odds than any other book around. Here is where the experts go for their high-roller fix, and where the beginners go to become experts. Everything about 5Dimes is geared towards pleasing the customer, so you know it's going to be all about you when you create an account with 5Dimes.
You'll have access over the phone, on your computer, or even from your mobile devices. This state-of-the-art sportsbook is going to be the absolute best thing for sports betting in Indiana. You can create an account whenever you'd like, and when you do, your first deposit will be matched 50%. 5Dimes is all about bringing you the best of the best.
Best Indiana Sports Betting Sites - 100% Trusted + Safe
| | | | | |
| --- | --- | --- | --- | --- |
| | | 50% Up To $250 | VISA + Wire Transfer | |
| | | 50% Up To $1,000 | VISA, Bitcoin, Cash Wire | |
| | | 50% New Member Bonus! | VISA, Bitcoin | |
| | | 50% Up To $1,000 | Bitcoin, Wire Xfer, VISA | |
| | | 100% Up To $300 | VISA, Bitcoin | |
| | | 50% Up To $520 | Western Union, VISA | |
| | | 100% Up To $500 | VISA, Bitcoin, Checks | |
Indiana Sports Betting & Gambling Laws
All of Indiana's sports betting and gambling laws can be found in IC 35-45-5-X. Indiana is a tricky state when it comes to gambling, which is why we've broken down what exactly you can or cannot do. "Unlawful Gambling" includes placing money or something of value on the outcome of a game of chance. It is also defined as "the intentional use of the internet to gamble online".
Although, with Indiana House Bill IN HB 1015 being passed by the legislature and signed by the governor, online sports betting is a bit different. Sports betting has been approved to be held in the states riverboat casinos, land-based casinos, racetracks, and off-track betting facilities. Those facilities will also be able to partner with online sportsbook providers to offer statewide mobile betting platforms. It's because of these new provisions that lead many to believe that online offshore sportsbooks are now back on the table and available to use for sports bettors in the Hoosier state. When it comes to federal laws, residents in Indiana won't have to worry about them because they do not carry any legal jurisdiction over Indiana sportsbooks or ones based online and overseas.
Legal Gambling Age For Indiana Residents
When it comes to gambling in Indiana, there are two different age limits that you need to know about. The first is 18 – this is how old you have to be to pari-mutuel wager on horse and greyhound racing, to play the lottery, and to play bingo. The second age is 21 – this is how old you have to be in order to play at any casino-style game. It is also the legal age requirement to bet on sports in Indiana. It only makes sense for lawmakers to keep the legal age to bet sports the same as the legal age to play at a casino, especially since that's where land-based sportsbooks are going to be housed when sports betting in Indiana launches. When utilizing online, offshore sportsbooks, racebooks, or casinos, make sure you are following the age restrictions in your state.
Land Based Gambling In Indiana
For a long time, land-based gambling was not allowed in Indiana, period. It wasn't until 1993 – after about five years of trying – that riverboat casinos were approved in the state. The original law allowed for five riverboat casinos to open on Lake Michigan, and five to open on the Ohio River. In 2003, legislation was introduced that would allow for a casino in the resort area of French Lick and West Baden Springs. It was supposed to open on a man-made lake in the area. In 2010, it was finally given the okay to open on a permanent land-based location.
In 2015, riverboat casinos were all given the clear to convert to land-based facilities. To date, only one facility has taken advantage of this – the Tropicana Evansville. In January of 2018, the first and only Native American Casino in the state opened in South Bend. It is operated by the Pokagon Band of Potawatomi Indians, who also operate casinos in Michigan.
These 12 casinos in Indiana are the only "land-based" gambling in the state – and we are clearly using that term loosely, as nine of the 12 are on riverboats. These casinos were the focus of the eventual sports betting bill that passed in the state.
In addition to these casinos, Indiana has two race tracks and several off-track betting shops. In 2007, the two racetracks were converted into racinos, after being given legislative permission to open a gaming floor with up to 2,000 slot and video gaming terminals each.
Each of these locations now has the ability to offer sportsbooks of some sort.
FAQ About Online Sports Betting In Indiana
1) Is Bovada legal in the state of Indiana?
Bovada is legally able to accept Indiana residents who choose to bet on sports online. This site is licensed and regulated through the gaming commission in its area. We do not condone players breaking the law, we are simply stating that if they would like to create an account at Bovada, Indiana residents are accepted at this online, offshore sportsbook.
2) Has anyone been arrested for gambling online in the state of Indiana?
As far as we know, there have been no arrests made for online gambling in Indiana. That being said, just because no one has been caught doesn't mean it won't happen in the future. Online casino gambling is not allowed in Indiana, so we recommend sticking to online sports betting.
3) Are credit cards safe to be used through these online sports betting sites?
Yes, credit cards are completely safe to use at online sportsbooks in Indiana. Your security is of the utmost importance to these companies. They use the same credit card processing tools as sites like Amazon, meaning your credit card information is as secure as possible.
4) If my credit card deposit fails, how will I be able to fund my account?
There are a number of different deposit methods available to Indiana sports bettors, depending on the book you're using. Most online, offshore sportsbooks will accept bank transfers, e-checks, and even cryptocurrencies, like bitcoin. Prepaid cards are also a great way to fund your sports betting account in Indiana.
5) Is my identity safe when gambling with these sportsbooks?
Absolutely, your identity is completely secure when you gamble with online, offshore sportsbooks. We only recommend the very best, and it would be hard to call these sports betting sites the best if your identity were at risk. Each site uses a combination of spyware, security software, and encryption technology that ensures the safety of your information. In the history of the books recommended on this page, there has never been an issue with identities or information being stolen.
6) How could the authorities find out that I have been gambling online?
We really don't believe that there will be an issue with authorities finding out your gambling history. That being said, you never know exactly what big brother is capable of. The most likely way for someone to track your gambling history would be to look at the number of bank transactions made to and from online, offshore accounts. If you would like to avoid this possibility, use an alternative deposit method, like a prepaid card.
7) What happens if I decide to gamble underage?
Should you decide to be dumb and gamble underage, you could face a number of consequences. The first would be the forfeiture of all of your winnings, including any money still present in your account. You could also be banned from the sportsbook(s) you're using. Finally, you could face additional legal consequences, such as having to pay a fine on top of all of your gambling funds being confiscated.
8) Where are these sports betting sites actually authorized?
The sports betting sites that we have recommended on this page are authorized by the governments in the countries they're based out of. We recommend sites that operate in the United Kingdom, Canada, Costa Rica, and Panama. These countries have some of the best gaming commissions in the business and have been regulating sports betting for decades.
9) Why are there no sports wagering sites actually licensed in the United States?
Right now, there are a few federally licensed sportsbooks operating in the United States, but thanks to a federal law called the Wire Act, Indiana residents can't use them if they travel out of state. This law prevents wagers from crossing state lines. Now that the Professional and Amateur Sports Protection Act (PASPA) has been repealed, however, there can be state-based online sportsbooks that cater to residents in a single state.
10) Who can I contact to help push toward legal and regulated sports gambling sites?
You always have the ability to reach out to the Indiana Gaming Commission. They are the government agency that is responsible for overseeing the sports betting industry in the state. They will be able to answer any questions you have regarding whether or not a certain location has a sportsbook, which mobile sports betting platforms you can use, and other inquiries you may have.
Note: All of the sites listed are online sportsbooks that accept USA players and they all accept players from Indiana. Please note that online casino gambling is still not allowed in Indiana so do not use those sites if you're looking to partake in that type of gaming.